Quran Recitation
English Lectures
English Nasheeds
Arabic Nasheeds
Abu Bakr Ash-Shatari
total tracks: 114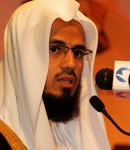 Abu Bakr al Shatri, born Abu Bakr Ibn Mohamed Al Shatri in 1970 in Jeddah (Saudi Arabia), is Saudi imam and Qur'an reciter.
Abu Bakr Al Shatri grew up in Jeddah and graduated in Holy Qur'an Studies from Sheikh Ayman Rushdi Suwaid in 1416 Hijri and then earned a master in accountancy four years later.
Abu Bakr Al Shatri has led prayers in many Saudi mosques like Al Rajihi, Said Ibn Jubair (Kandara), Abdullatif Jamil, Attakwa (Al Rawda), AShouiaibi (Assalama). He is currently the imam of Al Furkane Mosque in Hay Annassim, Jeddah.
Abu Bakr Al Shatri participated in numerous Islamic conferences and events in many Muslim countries like Egypt, South Africa, Kuwait, and Bahrain.
Abu Bakr Al Shatri is married and has four children. He is known as Abi Abderrahman.
| Title | Listen | Download |
| --- | --- | --- |
| Al-Fatihah | Flash player is not installed on your system or you do not have javascript enabled. | |
| Al-Baqarah | Flash player is not installed on your system or you do not have javascript enabled. | |
| 'Ali `Imran | Flash player is not installed on your system or you do not have javascript enabled. | |
| An-Nisa' | Flash player is not installed on your system or you do not have javascript enabled. | |
| Al-Ma'idah | Flash player is not installed on your system or you do not have javascript enabled. | |
| Al-'An`am | Flash player is not installed on your system or you do not have javascript enabled. | |
| Al-'A`raf | Flash player is not installed on your system or you do not have javascript enabled. | |
| Al-'Anfal | Flash player is not installed on your system or you do not have javascript enabled. | |
| At-Tawbah | Flash player is not installed on your system or you do not have javascript enabled. | |
| Yunus | Flash player is not installed on your system or you do not have javascript enabled. | |
| Hud | Flash player is not installed on your system or you do not have javascript enabled. | |
| Yusuf | Flash player is not installed on your system or you do not have javascript enabled. | |
| Ar-Ra`d | Flash player is not installed on your system or you do not have javascript enabled. | |
| 'Ibrahim | Flash player is not installed on your system or you do not have javascript enabled. | |
| Al-Hijr | Flash player is not installed on your system or you do not have javascript enabled. | |
| An-Nahl | Flash player is not installed on your system or you do not have javascript enabled. | |
| Al-'Isra' | Flash player is not installed on your system or you do not have javascript enabled. | |
| Al-Kahf | Flash player is not installed on your system or you do not have javascript enabled. | |
| Maryam | Flash player is not installed on your system or you do not have javascript enabled. | |
| Taha | Flash player is not installed on your system or you do not have javascript enabled. | |
| Al-'Anbya' | Flash player is not installed on your system or you do not have javascript enabled. | |
| Al-Haj | Flash player is not installed on your system or you do not have javascript enabled. | |
| Al-Mu'minun | Flash player is not installed on your system or you do not have javascript enabled. | |
| An-Nur | Flash player is not installed on your system or you do not have javascript enabled. | |
| Al-Furqan | Flash player is not installed on your system or you do not have javascript enabled. | |
| Ash-Shu`ara' | Flash player is not installed on your system or you do not have javascript enabled. | |
| An-Naml | Flash player is not installed on your system or you do not have javascript enabled. | |
| Al-Qasas | Flash player is not installed on your system or you do not have javascript enabled. | |
| Al-`Ankabut | Flash player is not installed on your system or you do not have javascript enabled. | |
| Ar-Rum | Flash player is not installed on your system or you do not have javascript enabled. | |
| Luqman | Flash player is not installed on your system or you do not have javascript enabled. | |
| As-Sajdah | Flash player is not installed on your system or you do not have javascript enabled. | |
| Al-'Ahzab | Flash player is not installed on your system or you do not have javascript enabled. | |
| Saba' | Flash player is not installed on your system or you do not have javascript enabled. | |
| Fatir | Flash player is not installed on your system or you do not have javascript enabled. | |
| Ya-Sin | Flash player is not installed on your system or you do not have javascript enabled. | |
| As-Saffat | Flash player is not installed on your system or you do not have javascript enabled. | |
| Sad | Flash player is not installed on your system or you do not have javascript enabled. | |
| Az-Zumar | Flash player is not installed on your system or you do not have javascript enabled. | |
| Ghafir | Flash player is not installed on your system or you do not have javascript enabled. | |
| Fussilat | Flash player is not installed on your system or you do not have javascript enabled. | |
| Ash-Shuraa | Flash player is not installed on your system or you do not have javascript enabled. | |
| Az-Zukhruf | Flash player is not installed on your system or you do not have javascript enabled. | |
| Ad-Dukhan | Flash player is not installed on your system or you do not have javascript enabled. | |
| Al-Jathiyah | Flash player is not installed on your system or you do not have javascript enabled. | |
| Al-'Ahqaf | Flash player is not installed on your system or you do not have javascript enabled. | |
| Muhammad | Flash player is not installed on your system or you do not have javascript enabled. | |
| Al-Fath | Flash player is not installed on your system or you do not have javascript enabled. | |
| Al-Hujurat | Flash player is not installed on your system or you do not have javascript enabled. | |
| Qaf | Flash player is not installed on your system or you do not have javascript enabled. | |
| Adh-Dhariyat | Flash player is not installed on your system or you do not have javascript enabled. | |
| At-Tur | Flash player is not installed on your system or you do not have javascript enabled. | |
| An-Najm | Flash player is not installed on your system or you do not have javascript enabled. | |
| Al-Qamar | Flash player is not installed on your system or you do not have javascript enabled. | |
| Ar-Rahman | Flash player is not installed on your system or you do not have javascript enabled. | |
| Al-Waqi`ah | Flash player is not installed on your system or you do not have javascript enabled. | |
| Al-Hadid | Flash player is not installed on your system or you do not have javascript enabled. | |
| Al-Mujadila | Flash player is not installed on your system or you do not have javascript enabled. | |
| Al-Hashr | Flash player is not installed on your system or you do not have javascript enabled. | |
| Al-Mumtahanah | Flash player is not installed on your system or you do not have javascript enabled. | |
| As-Saf | Flash player is not installed on your system or you do not have javascript enabled. | |
| Al-Jumu`ah | Flash player is not installed on your system or you do not have javascript enabled. | |
| Al-Munafiqun | Flash player is not installed on your system or you do not have javascript enabled. | |
| At-Taghabun | Flash player is not installed on your system or you do not have javascript enabled. | |
| At-Talaq | Flash player is not installed on your system or you do not have javascript enabled. | |
| At-Tahrim | Flash player is not installed on your system or you do not have javascript enabled. | |
| Al-Mulk | Flash player is not installed on your system or you do not have javascript enabled. | |
| Al-Qalam | Flash player is not installed on your system or you do not have javascript enabled. | |
| Al-Haqqah | Flash player is not installed on your system or you do not have javascript enabled. | |
| Al-Ma`arij | Flash player is not installed on your system or you do not have javascript enabled. | |
| Nuh | Flash player is not installed on your system or you do not have javascript enabled. | |
| Al-Jinn | Flash player is not installed on your system or you do not have javascript enabled. | |
| Al-Muzzammil | Flash player is not installed on your system or you do not have javascript enabled. | |
| Al-Muddaththir | Flash player is not installed on your system or you do not have javascript enabled. | |
| Al-Qiyamah | Flash player is not installed on your system or you do not have javascript enabled. | |
| Al-'Insan | Flash player is not installed on your system or you do not have javascript enabled. | |
| Al-Mursalat | Flash player is not installed on your system or you do not have javascript enabled. | |
| An-Naba' | Flash player is not installed on your system or you do not have javascript enabled. | |
| An-Nazi`at | Flash player is not installed on your system or you do not have javascript enabled. | |
| `Abasa | Flash player is not installed on your system or you do not have javascript enabled. | |
| At-Takwir | Flash player is not installed on your system or you do not have javascript enabled. | |
| Al-'Infitar | Flash player is not installed on your system or you do not have javascript enabled. | |
| Al-Mutaffifin | Flash player is not installed on your system or you do not have javascript enabled. | |
| Al-'Inshiqaq | Flash player is not installed on your system or you do not have javascript enabled. | |
| Al-Buruj | Flash player is not installed on your system or you do not have javascript enabled. | |
| At-Tariq | Flash player is not installed on your system or you do not have javascript enabled. | |
| Al-'A`la | Flash player is not installed on your system or you do not have javascript enabled. | |
| Al-Ghashiyah | Flash player is not installed on your system or you do not have javascript enabled. | |
| Al-Fajr | Flash player is not installed on your system or you do not have javascript enabled. | |
| Al-Balad | Flash player is not installed on your system or you do not have javascript enabled. | |
| Ash-Shams | Flash player is not installed on your system or you do not have javascript enabled. | |
| Al-Layl | Flash player is not installed on your system or you do not have javascript enabled. | |
| Ad-Duhaa | Flash player is not installed on your system or you do not have javascript enabled. | |
| Ash-Sharh | Flash player is not installed on your system or you do not have javascript enabled. | |
| At-Tin | Flash player is not installed on your system or you do not have javascript enabled. | |
| Al-`Alaq | Flash player is not installed on your system or you do not have javascript enabled. | |
| Al-Qadr | Flash player is not installed on your system or you do not have javascript enabled. | |
| Al-Bayyinah | Flash player is not installed on your system or you do not have javascript enabled. | |
| Az-Zalzalah | Flash player is not installed on your system or you do not have javascript enabled. | |
| Al-`Adiyat | Flash player is not installed on your system or you do not have javascript enabled. | |
| Al-Qari`ah | Flash player is not installed on your system or you do not have javascript enabled. | |
| At-Takathur | Flash player is not installed on your system or you do not have javascript enabled. | |
| Al-`Asr | Flash player is not installed on your system or you do not have javascript enabled. | |
| Al-Humazah | Flash player is not installed on your system or you do not have javascript enabled. | |
| Al-Fil | Flash player is not installed on your system or you do not have javascript enabled. | |
| Quraysh | Flash player is not installed on your system or you do not have javascript enabled. | |
| Al-Ma`un | Flash player is not installed on your system or you do not have javascript enabled. | |
| Al-Kawthar | Flash player is not installed on your system or you do not have javascript enabled. | |
| Al-Kafirun | Flash player is not installed on your system or you do not have javascript enabled. | |
| An-Nasr | Flash player is not installed on your system or you do not have javascript enabled. | |
| Al-Masad | Flash player is not installed on your system or you do not have javascript enabled. | |
| Al-'Ikhlas | Flash player is not installed on your system or you do not have javascript enabled. | |
| Al-Falaq | Flash player is not installed on your system or you do not have javascript enabled. | |
| An-Nas | Flash player is not installed on your system or you do not have javascript enabled. | |
| Listen to the Entire Playlist | Flash player is not installed on your system or you do not have javascript enabled. |
| --- | --- |